Well we finally found a few apartments we LOVE, and get to PHYSICALLY see them this Friday! All of them are owned by the same company, but I thought I'd share a little bit about them!
The first one is a townhouse apartment, two stories, two bedrooms, one bath, and we can have Snickers! The downside: no w/d connections, no dishwasher... blah. But we can deal! Lol!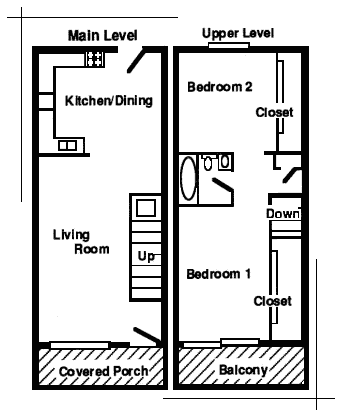 The second two are garden apartments, they both have two bedrooms, w/d connections, dishwashers, etc. The smaller one's master bath is just a toilet and sink, while the other apartment's master bath is a full bathroom with a walk in shower and the other bath has the tub.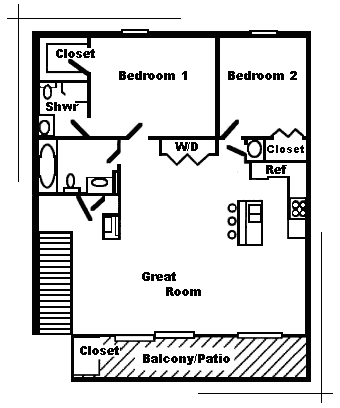 Justin and I are both wishing this week would go by faster so we can finally see these apartments! Snickers will finally get to stay with us, we'll be away from our families, but close enough they're there if we need them... a real brand new start. I'm terrified and excited all at the same time!